▷ Medical services | Serre-Ponçon
Here is the list of health professionals located around Lake Serre-Ponçon.
Doctors on call : Dial 15
Hospitals near Serre-Ponçon :
Embrun Hospital Center | Serre-Ponçon
✉ Rue Pierre et Marie Curie 05200 Embrun | ☏ +33 (0)4 92 43 73 00
Gap Hospital Center :
✉ 1 place Auguste Muret 05000 GAP | ☏ +33 (0)4 92 40 61 61
Briançon Hospital Center :
✉ 24 Avenue Adrien Daurelle, 05100 Briançon | ☏ +33 (0)4 92 25 25 25

The Community of Municipalities of Serre-Ponçon (CCSP) was born from the merger of the communities of municipalities of Embrunais and Savinois Serre-Ponçon with the municipalities of Chorges and Pontis, since January 1, 2017.
This expanded territory around Lake Serre-Ponçon has 17 member municipalities for a total population of 16,252 inhabitants.
Communauté de Communes de Serre-Ponçon
✉ 6 Impasse de l'Observatoire – 05200 Embrun | ☏ +33 (0)4 92 43 22 78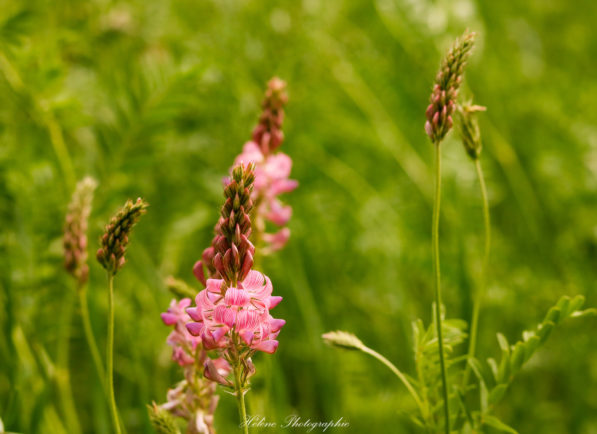 The Régie SMICTOM Serre-Ponçon has been working for 30 years on sustainable waste management.
It is based on the principle of the 4 Rs :
Reduce the amount of waste produced
Reuse / Reuse / Repair
Recycle and recycle everything that can be
Turning waste into a resource
Embrun > Zone Artisanale de Pralong
Savines-le-Lac > Zone Artisanale de La Paroisse
SMICTOM – Pôle déchet
✉ ZA de Pralong – 05200 Embrun | ☏ +33 (0)4 92 43 76 27
▷ SMADESEP | Syndicat Mixte D'Aménagement et de Développement du lac de Serre-Ponçon

SMADESEP is the organization responsible for the planning, development and protection of Lake Serre-Ponçon.
It is to him that we owe : The development and monitoring of beaches, ports and pontoons and obtaining the quality labels that make them shine: Blue Flag, Port Propre. It is therefore through the SMADESEP that you can book a « afloat station » on the lake (place in the port or buoy) if you are the proud owner of a boat: pre-reservation of afloat berths
SMADESEP also maintains and develops the banks of the lake with the removal of a majority of driftwood at the start of the season and achievements to improve the user experience, including recently: development of the Liou wetland, floating swimming pool of Rousset, harbor master's office for the lake or even the realization of revegetation experiments to fight against sand winds or the creation of biodiversity islands to improve fish populations in collaboration with the Hautes-Alpes fishing federation.
SMADESEP
✉ Capitainerie du lac, Savines-le-Lac | ☏ +33 (0)4 92 44 33 44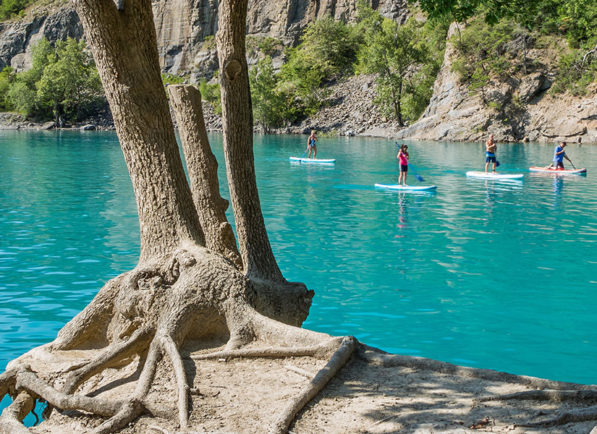 SyME05, as the Organizing Authority for Electricity Distribution (AODE), wishes to contribute with its members to making energy systems more virtuous through their exemplary behavior as economical and responsible consumers (recharging of electric vehicles, public lighting, buildings …) and producers of renewable energies (valorization of biomass and solar, wind, hydraulic energies, etc.).
Since September 2014, one of the Syndicate's first acts has been its desire to participate in the deployment of charging stations in the territory of its concession.
Where to recharge with the Eborn Network? Find the map of charging stations
Syndicat Mixte d'Énergie des Hautes-Alpes
✉ 4, rue du paradisier – 05160 Savines-le-lac | ☏ +33 (0)4 92 44 39 00
The Agency has a global vision of the development of the department by creating synergies between the strategic sectors of the Hautes-Alpes, such as tourism, agriculture and agri-food, construction and public works, aeronautics, energy and eco-activities or even digital.
✉ 13 Avenue Maréchal Foch, 05000 Gap | ☏ +33 (0)4 92 53 62 00
The South Country (Serre-Ponçon Ubaye Durance) works to create links between the different actors who make the dynamism of our territory (communities, associations, socio-professionals, consular, volunteers …).
It is also labeled Country of Art and History and thus testifies to the commitment implemented to animate and enhance its built, natural and industrial heritage as well as its architecture.
✉ Jardins du Réal, 1 Avenue Charles de Gaulle, 05200 Embrun | ☏ +33 (0)4 92 44 15 01
The Ecrins National Park was created in 1973. Straddling the Northern Alps and the Southern Alps, it covers the Ecrins massif. Serre-Ponçon is its southernmost gateway.
✉ Domaine de Charance, 05000 Gap | ☏ +33 (0)4 92 40 20 10
Natura 2000 is the world's largest network for the preservation of biodiversity. It was born from the desire to maintain this biodiversity while taking into account social, economic, cultural and regional activities.